Pure in Heart America
---
---
---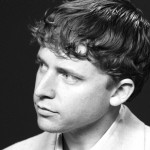 GET UPDATES FROM SETH JAMES DEMOOR
seth@onebillionstories.com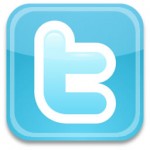 Chastity in America, what happened?
The will of the Father for the United States of America may only have one strong voice left on the topic of chastity, the Catholic Church, listen why below.

Posted on: 13th March 2012
BOSTON, MA — The Archdiocese of Boston has unleashed a defender of truth through a young adult power house called Pure in Heart. This initiative has begun a transformation in the hearts of many young adults in the greater Boston area. This transformation centers on the Catholic faith with the Eucharist, confession, the rosary, and discussions onTheology of the Body at the center of the apostolate.
Led by a core team of young Catholics, Pure in Heart is a grass roots level revolution for chastity awareness all across America. And not just in body, but also chastity in soul. To protect God's gift of sexuality to every person on earth, Pure in Heart responds confidently to the Church's teaching on chastity. With the current state of human sexuality in America in the 21st century, it is obvious that a dramatic shift toward evil has happened. This slippery slope, that all Americans find themselves on (unless you live outside of the media's influence), is presenting incredible challenges to the youth of this country. Simply look at the movies and tv shows that we Americans feast our eyes upon everyday.
These media outlets have had a tremendous impact on young Catholics. How do we know this? Because the rates of divorce, sexual promiscuity, and contraceptive use amongst Catholics, are virtually exactly the same as the culture around us. With God's grace and the Sacraments of the Catholic Church, Pure in Heart will continue fighting every week in the Archdiocese of Boston to reverse the tide of pain caused by unchaste lifestyles in America. Together in prayer, we can spread Pure in Heart to other areas of the country, where we all know it is so desperately needed in 2012 and beyond. Calling upon fortitude and wisdom, gifts of the spirit from the Sacrament of Confirmation, will surely provide the necessary fuel to spread this mission to every hamlet and village across this great nation.
OneBillionStories.com Contributor – Seth James DeMoor
Related Stories
Yesterday's Story
Readings for 13th March 2012
First: Daniel 3:25, 34-43
Responsorial: Psalm 25:4-5ab, 6 And 7bc, 8-9
Gospel: Matthew 18:21-35
Rosary: Sorrowful Mysteries
1. Agony in the Garden
2. Scourging at the Pillar
3. Crowning of Thorns
4. Way of the Cross
5. Crucifixion and Death
---
---