Eventually the Catholic Faith Became a Reality
---
---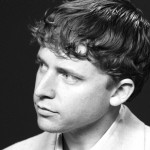 Seth J. DeMoor
Founder & Video Missionary in USA
GET UPDATES FROM SETH DEMOOR
seth@onebillionstories.com
Taking Your Faith for Granted
'Catholicism is an event throughout your life, not just one event.'
Posted on: 17th April 2012
WASHINGTON, DC, USA — This mission has hit hard times in the past two weeks. But you just have to keep on trying to persevere through the hurdles of technological difficulties, which we have. If our team were to explain all the events of the past two weeks we would all be in for a paper of dissertation length. Nevertheless, the website should be good to go for quite some time now! We are continuing to update the website one day at a time with all of the content from the past 2 years.

Today's Story



However, updating the website will take quite some time. Nevertheless, we keep marching onward. And today's story is coming to you from Washington, DC, or just over the border in Virginia. A young man shares about his experience of discovering Christ's message of everlasting forgiveness. Despite all of the sin in his past as a teenager, it is the power of the Sacrament of Confession that leads him to a deeper understanding of what it means to be Catholic. Eventually, the Catholic faith became a reality for this man, a relationship deeper than anything this earth could offer.
Material goods and possessions in the end do not matter to his reality. In addition, the second half of today's story highlights the gift of family, and how fragile life can be. His Grandmother recently left this world for the next, and yet all of her possessions remained right here on this earth. Needless to say, this man from Virginia knows what it takes to detach from this world in order to connect to the next, beginning first with the healing reality of Confession.
Thank you once again everyone for your patience over the last two weeks during these trying times at OBS headquarters. The organization and look of the new website will continue to improve moving forward, helping all of your navigate the 'one billion Catholic stories!'

OneBillionStories.com Contributor – Seth J. DeMoor
Related Stories


Yesterday's Story

Readings for 17th April 2012
First: Acts 4:32-37
Psalm: Psalm 93:1ab, 1cd-2, 5
Gospel: John 3:7b-15
Rosary: Sorrowful Mysteries
1. Agony in the Garden
2. Scourging at the Pillar
3. Crowning of Thorns
4. Way of the Cross
5. Crucifixion and Death
---
---