Tag: October 2011
---
October 19th 2011 ~ Short and simple today, 1 day story break filled in with how you can help OneBillionStories.com, specifically through the Web 2.0.
---
October 18th 2011 ~ Is the Catholic faith your best friend? It is an interesting thought to have, in fact I think it is a profound thought that most Catholics may never have in their life. What are your thoughts? Share them below. Thanks for sharing your story David with great fortitude.
---
October 17th 2011 ~ To each their own when it comes to sin. We all sin, it is a fact of life. Since Adam and Eve, sin has pervaded this world, and continues to this day. But we have what in the Catholic Church? The redeeming power of confession in the Sacrament of Reconciliation! Do you know someone who needs to hear about Christ's redeeming powers through this incredible Sacrament? E-mail this story to them and see what happens. Share Christ's light by passing Mark's story on to the 'digital continent.' Peace be with you.
---
October 16th 2011 ~ Simple video on a Sabbath day.
---
October 15th 2011 ~ Moving toward a more perfect union with God can be arduous at every turn, especially if you have a Grandmother who presents some hurdles, such is the case in today's story. Hear this lady bear witness to hell, purgatory, and the power of prayer. Share some thoughts on whom you pray for regularly, why do you do it, does it present challenges, what kinds of challenges? Comment below.
---
October 14th 2011 ~ Buzz word today, faithfulness, specifically God's faithfulness to everyone in the world, including this man. Hear Mark share his story from within the Catholic faith from Newark, New Jersey. •••• Want to help OBS sail into the future? Share these daily stories using the social networking buttons at the bottom of your screen. From the bottom of OBS' heart, truly we say together, it helps big time! Long term we will survive because you continue coming back daily for these stories, along with all your friends. "We are the Easter people, and hallelujah is our song!" – Blessed John Paul II
---
October 13th 2011 ~ Next CatholicTV episode to air featuring One Billion Stories will be next Monday, stay tuned on www.catholictv.org for new shows everyday. Have a story to share, write it in and e-mail to seth@onebillionstories.com.
---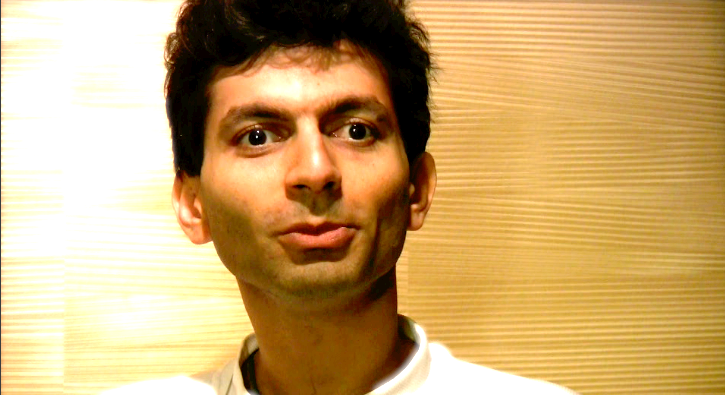 October 12th 2011 ~ What is happening among the Hindu tradition? For the second time in a short few months, another Hindu converts to the Catholic faith. Hear Nishi's simple story rooted in prayer and seeking truth. Perhaps you have a story to share that you would like to write into OneBillionStories.com's editing team? If so, e-mail photos and the story to seth@onebillionstories.com for sharing with the global audience of this 'digital continent' mission. Pax
---
October 11th 2011 ~ Playing catch up on publishing the 'One Billion Stories' series on CatholicTV. A new episode is published every week and 'One Billion Stories' rolls on through the state of Florida and Alabama in this episode. There are a billion Catholics in the world, lets start sharing them through video, and now text. E-mail your story to seth@onebillionstories.com, some photos would be great too!
---
October 10th 2011 ~ Today we hear a Catholic story that did not start off Catholic. And once his story became Catholic, he still slipped away into the grey area of faith. Despite hiccups and hurdles for living out the faith daily, he managed to find his way to St. Paul, Minnesotta from Fort Worth, Texas, joining the NET Ministries team. Hear his full story next week as we bring you part two. And don't forget to check out www.netusa.org.