Lila Rose Becomes Catholic
---
---
---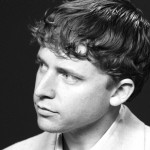 Founder & Video Missionary, USA
GET UPDATES FROM SETH DEMOOR
seth@onebillionstories.com
---
Lila Rose was raised in a loving faith-filled Protestant family. But she was yearning for truth, and was seeking it through books as a young child. Books like Joan of Arc by Mark Twain, or C.S. Lewis' collection, all began to raise questions in Lila's mind and heart as to what is the true Christian Church?
Today's Story, Part I on Becoming Catholic
Lila Rose Reflecting on Live Action, Part II
Lila Rose on the Power of Prayer
Eventually in college, she came across an Opus Dei center, which opened up many spiritual and intellectual doors to the Truth of the Catholic Church. Lila Rose was brave enough to dig through the topics of Mary, the Saints, the Eucharist, and everything else that most Protestants do not understand about the Catholic faith. By the end of the searching process, Lila was intellectually convinced that she had found the true Church. What an amazing story Lila Rose has right now as she leads one of the most important Pro-Life initiatives of our time, Live Action. A group that goes undercover into abortion mills and exposes the horrors and lies happening behind closed doors all across America.
If you hear the call to connect with a great Catholic Pro-Life group, Priests for Life is worthy of your click just to the left. They are the largest and most active Catholic apostolate making a difference for the Life issues across America. Continue to pray for a conversion of heart in the federal government.

Related Stories
Yesterday's Story
Readings for 11th February 2011
First: Genesis 3:1-8
Responsorial: Psalm 32:1-2, 5-7
Gospel: Mark 7:31-37
Our Lady of Lourdes
Rosary: Sorrowful Mysteries
1. The Agony in the Garden
2. The Scourging at the Pillar
3. The Crowning of Thorns
4. The Way of the Cross
5. The Crucifixion and Death
---
---